You are meant to be here.
You found me and I believe that means...
You're Making Money… But Have No Time To Create Your Next Offer Or Product…
You LOVE What You Do… But Have No Idea What The Path To Growing To That Next Monetary Goal Is?
You Feel Crushed By Stress And Worry... And You Would Be Pretty Embarrassed If Your Clients Knew How Stressed You Feel.
You Want To Scale Your Business, But Client Work, Life, And All The Things Keeps Pulling You Right Back Into Dollar For Hour Retainers.
You Dream Big Daily But You're Running From Idea To Idea And Doing A WHOLE Lot Of Work…
I am a Business Growth Coach and Systems Strategist. What does that mean? Basically, I thrive in creating systems and strategies for high-performing business owners. I support women who *know* there is more to the day-in, day-out of their current workload and crave something more.
After 12 years of climbing the corporate ladder, I threw caution to the wind and branched out on my own to help entrepreneurs take the next steps towards growing their own businesses. I have spent the last 4 years building multi-six and seven-figure businesses from the inside out, and now I am here to support you.
I realized it isn't necessarily the high earning that have it all right, in fact - service providers, consultants, and support staff are visionaries on our own. I believe *YOU* can make the business you want - and together we can create a plan that works FOR you and your goals.
What's that? You want to know a little more about me? *blushes*
I married my high school sweetheart and we have two amazing kiddos. I love talking strategy, going to the beach, hanging with my family, and...eating nachos (it's a passion)!
Growing your business doesn't have to be SO hard!
I have been the director of operations and behind-the-scenes guru for multiple 6 and 7-figure businesses and have been instrumental in helping them grow and scale to greater and greater heights without all the stress and uncertainty.
How? By helping them to build the systems and processes and strategies that free up their time and the creative space they need to continue showing up IN their business which gets them more enjoyment, more results, and ultimately, more money in the bank. Which is what I want to share with you!
Successful entrepreneurs tend to be highly creative and take super fast action…
For example, it's Monday morning and you have an idea...suddenly you are vox-ing your VA with a brand spanking new opt-in and how it needs to work in your funnel. She has questions but you forget to respond because a client reached out and realize you want to go through her sales audit with her and need to do some research. Suddenly you get 5 FB notifications and you are getting tagged on a post for being the best of the best (of course!).. And you head over there to say thanks and start to work some lead gen…. And then… is 5pm. What. Happened. To. The. Day?!
That doesn't leave you much time to actually set up the backend of your business to help you scale with ease in your business.
This means you're doing the same menial, time-consuming tasks… over and over and over again… when you should've automated months ago. Or maybe those tasks are starting to fall through the cracks and the foundation feels real shaky?
You and I meet two times a month [45-minute meetings on Zoom] to build your scalable strategy plan for your service-based business.
1 - 75 minute intensive (in addition to your 1:1 coaching calls) to create some serious strategy and kick off our partnership!
Here is the deal... you and I both know that the real business happens *between meetings* so you have Voxer access to me for all those moments where you may feel stuck, confused or you have huge wins to celebrate!
(Because we both know those are the moments where support REALLY matters!)
Access to the backend systems of The Operations House! Think documents, workflows, SOP templates, and more because no one has time to recreate the wheel! Yup! You read that right- you are getting access to the EXACT systems I have created for 7 figure business owners that are STILL being used today!
How would it feel if in four months you've:
Identified the pieces of the operations where you feel that you're lacking
Created a strategy for your sales and marketing processes so you are making income easily
Built out the systems you need to put your sales and marketing on autopilot so that minimal effort creates maximum result.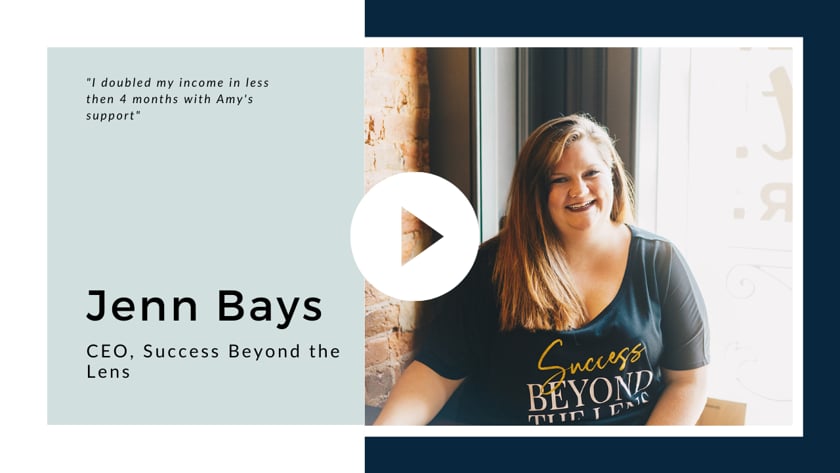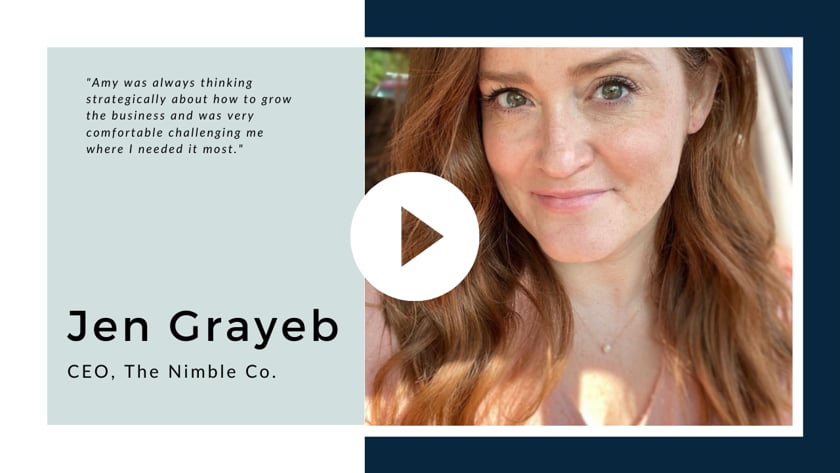 Amy helped pull all of my ideas and visions into a plan and helps me make sure that we were able to steer the Boss Mom ship in the right way.
Amy has such a great sense of humor, she is smart as a whip, an amazing caring person, and she rocks the bangs.
With Amy's help (& crazy amazing insight and expertise), I was able to break down all the moving pieces, prioritize them, & implement in ways that made sense for my business!
As a creative, my brain does not think in systems and processes - so it has always been a challenge for me to manage all the moving parts of my business. I found this to especially ring true as I shifted from a freelancer to the CEO of my marketing agency.
The only way we'll truly know is if we hop on a call and trust me, I'm not about that high-pressure sale stuff - I only want us to work together if we're the perfect fit, but if you're a driven business owner who is:
Swamped by your workload every single day...
Working through nights and weekends and the days are getting longer and longer…or all together freezing and working less because you have no idea what to do next...
Feeling their momentum is stalled out…
Wearing too many hats and juggling too many mundane tasks…or seeing those tasks fall further through the cracks...
Impatient and feel like everyone is demanding more and more of your time…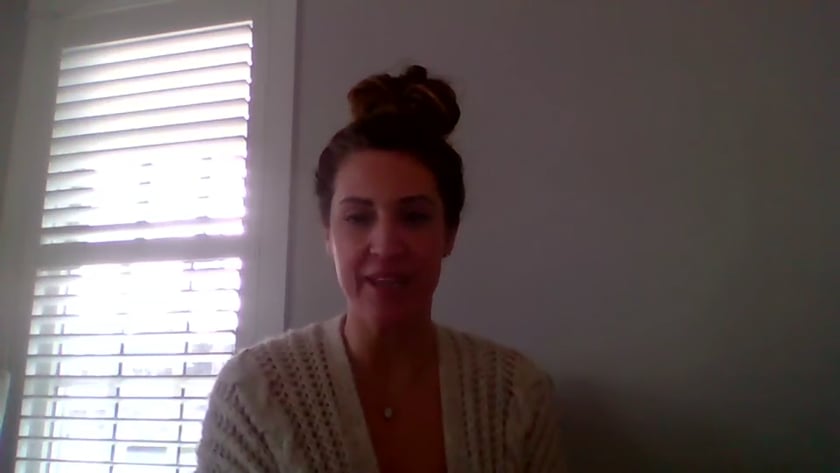 I definitely felt like I grew a lot in the short amount of time I was working with her.
When I was in the coaching environment with Amy I was completely out of my comfort zone. She pushed me and I felt so supported by her. The great thing about Amy is she is real, down to earth and will tell you like it is, in a great supportive way.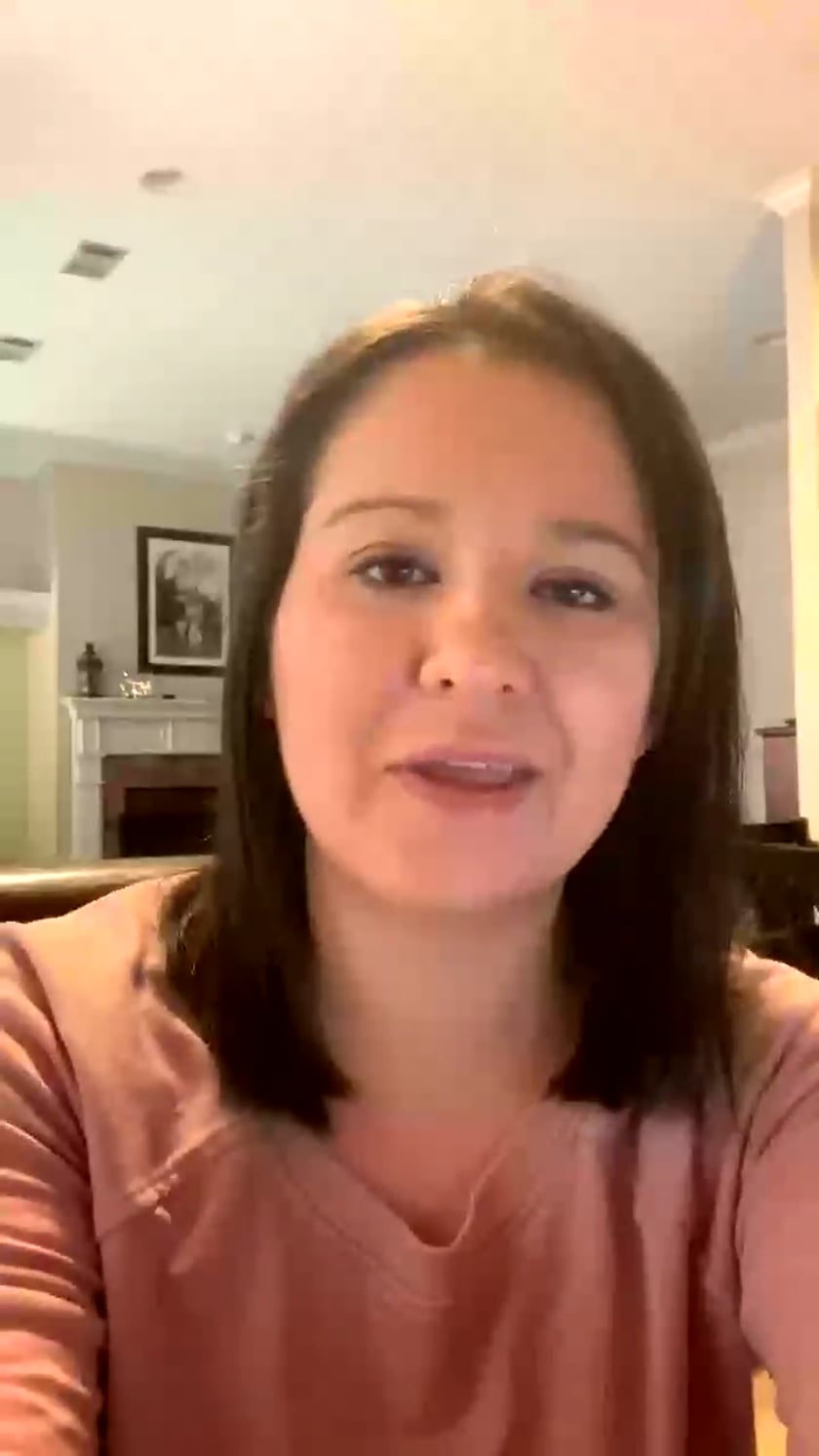 The growth that I've seen in my business since working with Amy is indescribable.
I was ready to make the transition to quit my corporate job and I felt like I had all of the pieces but I just didn't know how to get there on the quickest path. Within 3 months I was able to do just that - she kept me laser focused on the goal.
Basically, your problem is you're trapped in the day to day and you feel that visionary side of you being sacrificed constantly.
The solution to this? Systems, processes, and automation and a mentor who has been there and done that in all different 6-7 figures businesses.
Seriously, don't hire another visionary who will tell you to just figure out how to make the time. Hire someone to fill the gaps, see your blind spots, and get your business serving you, scaling, and making more.
frequently asked questions
I know, it might not seem like you have the time to do this. And it also might seem like a big investment, but here's the deal … this is your chance to bring on a partner who is dedicated to making sure your business is ready to scale.
You can't scale a business if your systems and processes are a mess.
That way leads to burnout and disappointment. It's time to start moving your business forward… the right way… and you don't have to do it alone!