Are you a service-based business owner on the peak of burnout? 
Then this one is for you.
I see the long hours you put in. The meetings, the notes you take, the strategy and exhaustion that sets in.
I am you. At least... I was, a few years ago. Until one day I realized I don't have to run my business the same way everyone else does. It can be fun. It can feel easy to scale while increasing profits. 
I would love to help you achieve the same.
Virtual Strategy Day with Amy
I understand that there are many moving parts in scaling your service-based business and it's more than a mindset affirmation and a great to-do list. Don't get me wrong - I love a good list. 
It can feel suffocating and lonely all at once and wouldn't it be incredible if you just had *someone* to talk strategy with who has been there, done that, and is ready to meet you where you are.
When you are ready to scale and want to know how to refine your offer, package it up, and sell with confidence - doing it all alone can be scary. Bringing on a coach long-term is daunting. Sometimes - we need support right here, right now.
Enter: the creation of my Voxer Coaching Days. These sessions pull in my 12+ years of corporate sales and 5+ years of running multi 6 & 7 figure businesses together to pack a punch that cannot be beaten. That means you get big wins quickly so you can take action when you need it: right away!
If you are ready for your service-based business to change but have a million questions circling in your head - this is the perfect investment for you.
Why? Because YOU control the topic and we dive as deep [or shallow] into the strategy that you want.
I am going to give you my and all push you out of your comfort zone - you will have a clear strategy and actions when you leave our day together.... all from the comfort of sweats, in-between meetings, picking up kids, traipsing around the globe - you name it [what can I say...I assume everyone has a more glamourous life than I do?].
Growing your business doesn't have to be SO hard!
What can we accomplish in our day together?
Create a new offer or streamline your current service stack
Determine your timeline to a profitable business you actually love - and which services you will over to meet your goals
Uncover high performing team members and determine your next best hire
Outline and develop and lead gen and discovery call process that converts
Create an onboarding process that wows your new clients every step of the way
Develop a launch strategy for your next digital offer
I am a Business Growth  Strategist. What does that mean? I support women who *know* there is more to the day-in, day-out of their current workload and crave something more.
After 12 years of climbing the corporate ladder, I threw caution to the wind and branched out on my own to help entrepreneurs take the next steps towards growing their own businesses. I have spent the last 4 years building multi-six and seven-figure businesses from the inside out, and now I am here to support you.
I realized it isn't necessarily the high earning that have it all right, in fact - service providers, consultants, and support staff are visionaries on our own. I believe *YOU* can make the business you want - and together we can create a plan that works FOR you and your goals.
Maybe there is a new idea brewing or perhaps you have a client struggle that you just don't feel comfortable sharing within your circle.
You aren't sure what the right next step is, but you know that you want support from an experienced coach who has done the things and worked in the back of multi-6 and 7 figure businesses.
I have been there, done that and I understand the work you do, the unique complications and intricacies of your business model. It is possible to scale and simplify your business with the right strategy!
But Amy - How does this actually work?
I run all of my virtual strategy days through an app called Voxer.
Voxer is a completely FREE nifty app that works like a walkie-talkie!
You can use it on your phone [it is iPhone and android friendly] or simply use it on a web browser.
We will have the ability to send verbal messages [a.k.a - talk back and forth all day] or write out messages - just like a text conversation!
You will likely get both from me - some things are better written out and some things are easier to understand if you verbally explain them. And - let's be honest. There will be gifs!
Whatever you pick - I will be right there with you, diving in and asking the questions to make you think, keep you on track and push you to achieve your goal!
Step One: Click that button below to book. You will see my call availability on the next page.
Step Two:  Pick your date. You do *not* need to clear your calendar for this. I am available to you from the hours of 8 am EST to 5 pm EST. If this does not work for your timezone, let me know - I am pretty flexible! 
Step Four:  You will receive a pre-Voxer day intake form from me. My goal is to make sure our day is as value-packed as possible, so I want to learn a bit about you and your business before we get going! 
Step Five:  Time to get going. Not to worry, we won't be chatting non-stop from 8 am-5 pm. One of the best parts about Voxer Coaching is that you have time to think about the questions you ask, the guidance I give and we volley back and forth!
Step Three:  Create a free Voxer Account. You need a username to communicate back and forth with me on our coaching day. No worries if you are not sure what to do - I will be sending an email to you explaining how it all works. 
Seriously, don't hire another visionary who will tell you to just figure out how to make the time. Hire someone to fill the gaps, see your blind spots, and get your business serving you, scaling, and making more.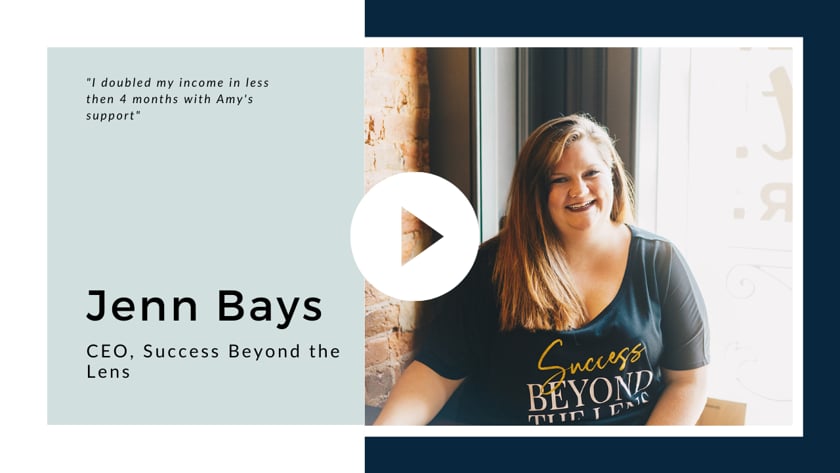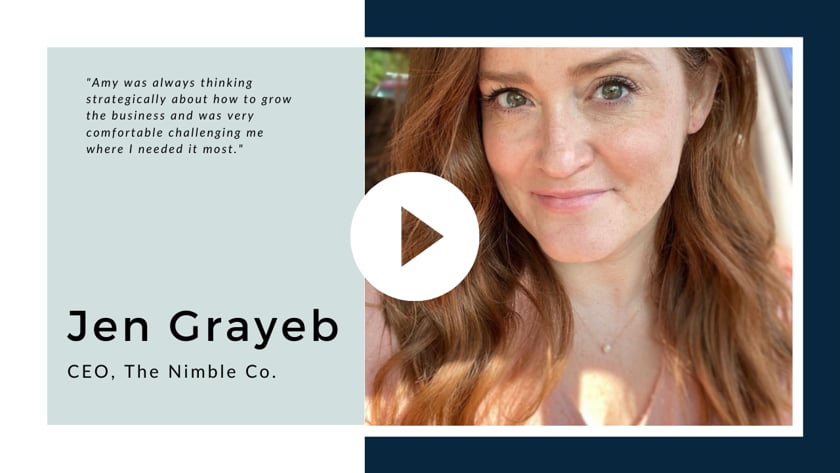 Amy helped pull all of my ideas and visions into a plan and helps me make sure that we were able to steer the Boss Mom ship in the right way.
Amy has such a great sense of humor, she is smart as a whip, an amazing caring person, and she rocks the bangs.
With Amy's help (& crazy amazing insight and expertise), I was able to break down all the moving pieces, prioritize them, & implement in ways that made sense for my business!
As a creative, my brain does not think in systems and processes - so it has always been a challenge for me to manage all the moving parts of my business. I found this to especially ring true as I shifted from a freelancer to the CEO of my marketing agency.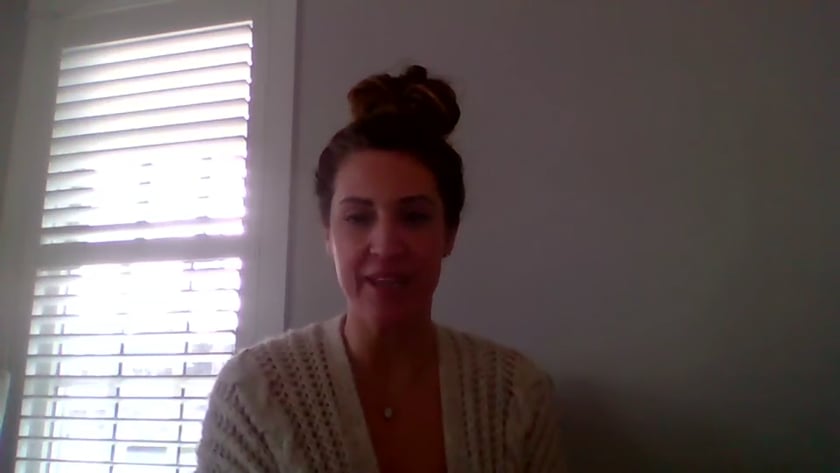 I definitely felt like I grew a lot in the short amount of time I was working with her.
When I was in the coaching environment with Amy I was completely out of my comfort zone. She pushed me and I felt so supported by her. The great thing about Amy is she is real, down to earth and will tell you like it is, in a great supportive way.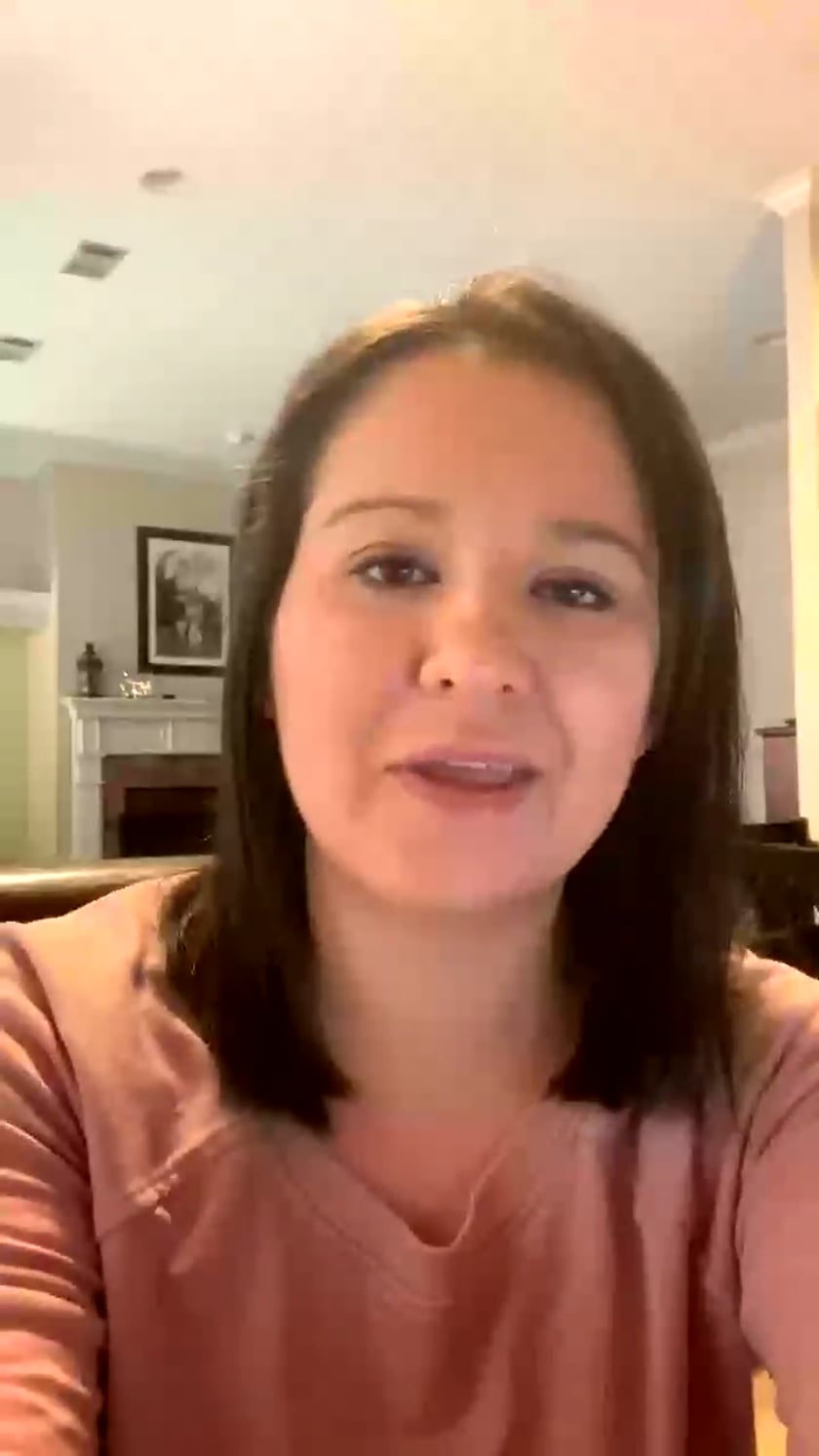 The growth that I've seen in my business since working with Amy is indescribable.
I was ready to make the transition to quit my corporate job and I felt like I had all of the pieces but I just didn't know how to get there on the quickest path. Within 3 months I was able to do just that - she kept me laser focused on the goal.
My specialty is scaling your service-based business - this can mean so many different things, and it comes down to realizing that you want something different or more in your current state and being ready to break through where there is a block.
My secret sauce is that I give actionable advice that you can implement the same day and a plan that works and feels GOOD.